Come visit the remodeled nursery at First Baptist Church of Vacaville; creating a fun and safe environment for children to learn.
Welcome to the FBCVV Nursery
The nursery is open every Sunday from 9:00 AM to 12:00 PM. You are welcome to come and check out the facility and drop off your children prior to the 9:30 AM worship service. Come, meet our nursery workers and rest assured your children are safe with us.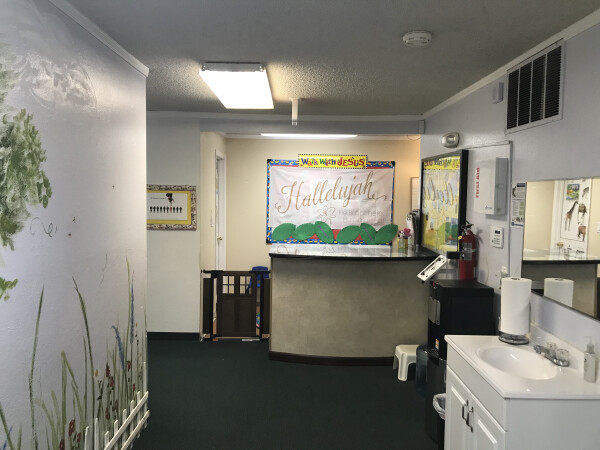 Entering the nursery
Hours of Operation
Sundays, 9:00 AM to 12:00 PM
Depending on the size of the event, the nursery may be open other dates/times. Check the event announcement to ensure nursery services are available.
Should the nursery need to close, we will make every effort to announce the closure at least one week prior in the church bulleting and/or in the announcements portion of our worship service.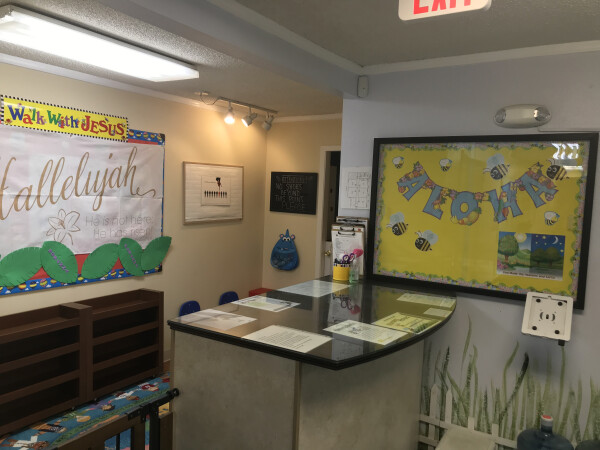 Our nursery workers will greet you at the desk and help you sign your kids in.
Age Groups
Currently, our nursery is set up to care for children from newborn through three-years old.
After three-years of age, children begin attending our various Sunday School programs. Our goal is to begin your child's spiritual journey in a loving, caring, and safe environment.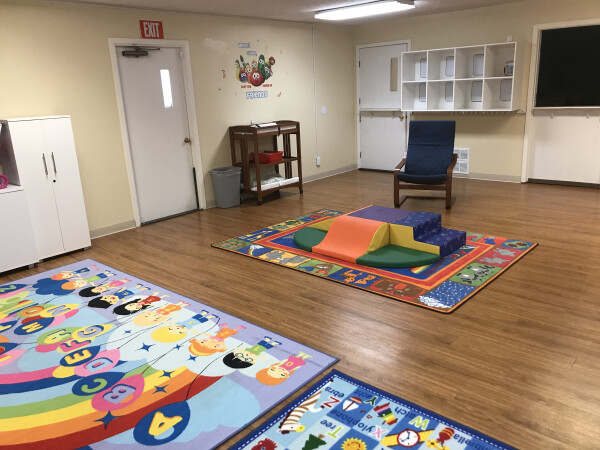 One of the play areas in the FBCVV nursery.
What to Expect from the Nursery
While you are free to focus on and enjoy our worship service, your children will begin learning about God in a way their minds can handle. For example, the nursery workers may play an episode of Veggie Tales or read from a children's book. Sometimes, there may be a coloring page or other fun activity.
You will find our children's facilities are immaculate, safe, and accommodating. We completed a remodel project shortly prior to closing the building for COVID, so our facility is in really great shape. Our workers take an inordinate amount of pride in ensuring cleanliness and safety.
Please let us know if your child has any special needs that we might meet.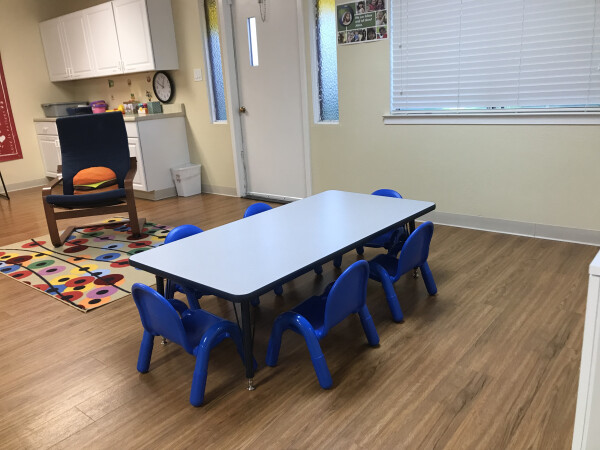 It's our goal to create a safe and loving environment for your children.
Our Nursery Staff
Tenika Neil, Nursery Coordinator
"Hello. I am the nursery coordinator, however, I prefer thinking of myself as a servant leader. As a servant leader in the nursery, I ensure that our nursery staff and volunteers serve the needs of our children first, beginning their journey toward a life with Christ.
Candis Robinson, Nursery Worker
"I like working in the nursery because I love your kids! I love creating a caring environment where we can teach them about God and all His greatness."
Christine Robinson, Nursery Worker
"Working for the nursery is more than just looking after the babies and the small children of the church. It's my opportunity to teach them about Jesus' love and sacrifice right at the start of their young life."
Sheila Banks, Nursery Worker
"I like working in the nursery because I love children. It's also heartening to know that my service allows parents to hear the pastor's message without distraction."